"Umbabarauma"
9th track of the album Soulfly
Featuring
Los Hooligans
Sung by
Max Cavalera, Jackson Bandeira, Marcelo Dias, Roy Mayorga, Gilmar Bolla Oito, Jorge Du Peixe, Chuck Johnson, Eric Bobo, Los Hooligans, Mario Caldato Jr., Paul Booth, Ross Robinson
Duration
4:46
Genre(s)
Nu metal, groove metal
Written by
Jorge Ben Jor
Produced by
Ross Robinson, Mario Caldato Jr.
Previous track
"Soulfly"
Next track
"Quilombo"

Single

Released on
May 5, 1998
Record label
Roadrunner
"Umbabarauma" is a track of the self-titled album Soulfly, released in 1998. It is the second single released by the band. This song was originally recorded by the Brazilian samba rock group Jorge Ben for their album África Brasil in the mid-1970's. This is one of two songs on the album where backing vocals were performed by numerous members, mostly session musicians.
The song is unique relative to other Soulfly songs as it features classical grooves overlaid with 1970's style of hard rock riffs. This song speaks about Umbabarauma, an African-Brazilian soccer player in the distant past. The lyrics were written and sung in Portuguese.
Um, dois, tres, quatro... 

Umbabarauma homen gol 
Umbabarauma homen gol 

Joga bola joga bola jogador 
Joga bola quero jogar bola jogador 
Pula, pula, cai, levanta, sobe e desce 
Corre, chuta, abre espaco, vibra e agradece 
Olha que a cidade toda ficou vazia 
Nessa tarde bonita pra te ver jogar 

Joga bola jogador 
Joga bola corocondo 
Favela Pelada Favela Pelada 
Futebol Futebol Futebol Futebol... 

*Eis ai a historia de Umbabarauma 
Um ponta de lanca Africano 
Um ponta de lanca decidido 
Umbabarauma*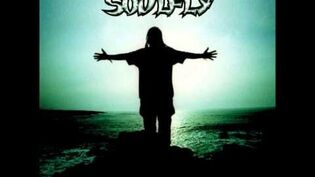 Personnel
Edit
Performers
Band members
Guest/session musicians
Songwriter
Enginucers
Live-only songs on various albums