"The Dark Ages" is the leadoff and title track of the Soulfly album Dark Ages, released in 2005. This 47-second dark ambient intro may remind listeners of being in a dark world while hammer-like sounds can be heard. The drums and guitar at the end of this track sets up for the next track "Babylon". Some Soulfly fans wish that this track should've been part of "Babylon". Fans who have this song on their computer or on portable media devices could merge this intro into "Babylon" via audio editor software.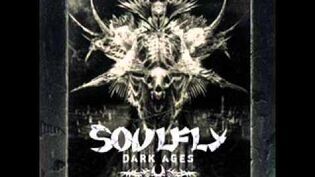 Personnel
Edit
Performers
Band members
Session musician
Songwriter
Enginucers
Live-only songs on various albums
Ad blocker interference detected!
Wikia is a free-to-use site that makes money from advertising. We have a modified experience for viewers using ad blockers

Wikia is not accessible if you've made further modifications. Remove the custom ad blocker rule(s) and the page will load as expected.