"Soulfly X" is the final bonus track of the Soulfly album Archangel, released in 2015. Since "X" is the Roman numeral for ten, this song is the tenth edition of Soulfly's self-titled instrumentals, a series of such songs featured in each and every studio album to date. This song is somewhat akin to Emerson, Lake & Palmer. It showcases a few Eurasian instruments — duduk, sitar and flamenco guitar — as well as American instruments acoustic bass guitar and percussion, altogether producing repetitive oriental rhythms. Duduk is the first instrument heard that begins the song as well as the last to let up that ends it.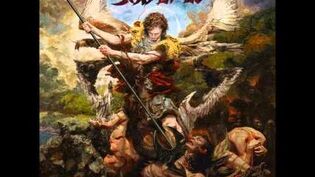 Personnel
Edit
Performers
Band members
Session musician
Roman Cacakhanyan – duduk
Songwriter
Enginucers
Live-only songs on various albums
Ad blocker interference detected!
Wikia is a free-to-use site that makes money from advertising. We have a modified experience for viewers using ad blockers

Wikia is not accessible if you've made further modifications. Remove the custom ad blocker rule(s) and the page will load as expected.