"Soulfly VIII" is a bonus track of the Soulfly album Enslaved, released in 2012. It is the band's eighth installment of Soulfly-titled songs and the first that is not played on the standard album. "Soulfly VIII" is a progressive folk instrumental featuring a violin performed by Tim Sadow, the only Soulfly song to feature a violin. The guitar by Marc Rizzo sounds like U2's The Joshua Tree.
A good reason why Max Cavalera didn't include this instrumental on the standard album, despite all of the previous band-title songs were included as standard tracks, is because he judged that some fans may not like this song, partly because of the song's uniqueness. Thus this album where this song belongs is so heavy that he didn't want to ruin the heaviness, according to Max. So this song is included as the final track on the deluxe album edition and as second-to-last track on the Japanese album edition.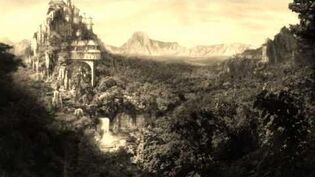 Personnel
Edit
Performers
Band members
Guest
Songwriter
Enginucers
Live-only songs on various albums
Ad blocker interference detected!
Wikia is a free-to-use site that makes money from advertising. We have a modified experience for viewers using ad blockers

Wikia is not accessible if you've made further modifications. Remove the custom ad blocker rule(s) and the page will load as expected.