"Soulfly VI" is the final standard track of the Soulfly album Conquer, released in 2008. It is the final track of the album's standard edition and is the sixth self-titled instrumental track by the band. The progressive melodies of this song resemble that of Steve Vai's album Passion and Warfare. It is unique for self-titled instrumentals to contain hints of metal in it, and the only Soulfly song to date that contains significant influences of hard rock. It is the only eponymous song where four-string guitar is used, which is typical used for non-instrumental Soulfly songs. The rhythms in this song may give many listeners a soothing feeling of like being out in nature.
Since Florida has rich array of nature sounds, Max Cavalera, who's in Florida at that time recording Conquer in the Porch Studio in Orlando, decided to record this instrumental in a swamp near the studio to capture environmental sounds used for background flavoring of this song, especially crickets, which can be heard chirping at the end of this song.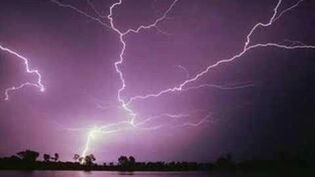 Personnel
Edit
Performers
Band members
Songwriter
Enginucers
Live-only songs on various albums
Ad blocker interference detected!
Wikia is a free-to-use site that makes money from advertising. We have a modified experience for viewers using ad blockers

Wikia is not accessible if you've made further modifications. Remove the custom ad blocker rule(s) and the page will load as expected.