"Soulfly IX" is the final bonus track of the Soulfly album Savages, released in 2013. This is the ninth self-titled song by the band. This instrumental track begins with the recorded sound of rain taken from the rainy city of Seattle, Washington (where this song and the album were recorded in the studio there), followed by Middle Eastern style of reggae-jazz and lounge via lead, acoustic bass and flamenco guitars along with percussion.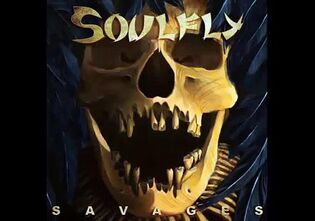 Personnel
Edit
Performers
Band members
Songwriter
Enginucers
Sam Hofstedt – additional engineering
Live-only songs on various albums
Ad blocker interference detected!
Wikia is a free-to-use site that makes money from advertising. We have a modified experience for viewers using ad blockers

Wikia is not accessible if you've made further modifications. Remove the custom ad blocker rule(s) and the page will load as expected.