"Soulfly IV" is a track of the Soulfly album Prophecy, released in 2004. It is a calming instrumental track featuring numerous tribal instruments performed mostly by Ljubomir Dimitrijević as well as with sitar and flamenco guitar performed by Max Cavalera and Marc Rizzo respectively. The duration of this song is almost identical to the other instrumental "Soulfly II" at a shade over six minutes.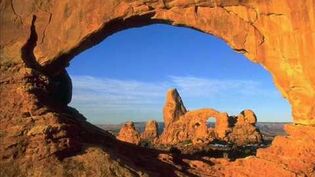 Personnel
Edit
Performers
Band members
Session musicians
John Gray – keyboards, samples
Meia Noite – Brazilian percussion
Songwriter
Enginucers
John Gray – engineering, recording, digital editing
Sam Hofstedt – additional engineering
Live-only songs on various albums
Ad blocker interference detected!
Wikia is a free-to-use site that makes money from advertising. We have a modified experience for viewers using ad blockers

Wikia is not accessible if you've made further modifications. Remove the custom ad blocker rule(s) and the page will load as expected.