"Soulfly II" is a track of the Soulfly album Primitive, released in 2000. The Roman numeral in its title denotes that this is the sequel to the band-titled song "Soulfly" played on the band-titled last album. Like the last and all the subsequent editions of eponymous songs, "Soulfly II" has no vocals and therefore an instrumental track, featuring numerous instruments, including congo drums that starts the song, piano, sitar, jaw-harp that produces twangs, and various wind instruments. Max Cavalera, who doesn't play any instrument for this track, describes "Soulfly II" as having similar sounds to Dead Can Dance.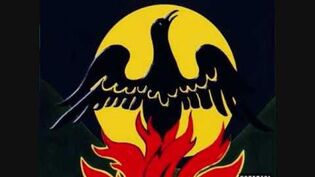 Personnel
Edit
Performers
Band members
Session musicians
Toby Wright – clarinet, piano, keyboards
Zak Sofaly – percussion
Larry McDonald – Jamaican percussion
Meia Noite – Brazilian percussion
Songwriter
Enginucers
Live-only songs on various albums
Ad blocker interference detected!
Wikia is a free-to-use site that makes money from advertising. We have a modified experience for viewers using ad blockers

Wikia is not accessible if you've made further modifications. Remove the custom ad blocker rule(s) and the page will load as expected.