"Soulfly" is a title track of the self-titled album Soulfly, released in 1998. This melodic, world music instrumental features conga, tribal drums, sitar and soft bass strumming. This song may give some listeners to imagine their distant ancestors or even past lives, while reminding some others about the sunset in the Amazon jungle.
The song is included in the computer game Chain Smoke II.
This song is the first in the series of eponymous songs that would appear on every Soulfly album to date; they are specified by Roman numerals according to their album they're on in ordinal of release. "Soulfly I" is the only eponymous edition where it plays in the middle of the album, while all the subsequent editions play towards the end of the album. The newest eponymous edition is "Soulfly X", which appears on the tenth Soulfly album Archangel.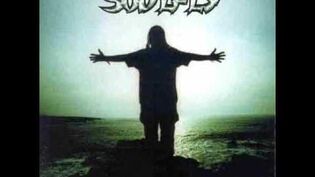 Personnel
Edit
Performers
Band members
Session musicians
Songwriter
Enginucers
Live-only songs on various albums
Ad blocker interference detected!
Wikia is a free-to-use site that makes money from advertising. We have a modified experience for viewers using ad blockers

Wikia is not accessible if you've made further modifications. Remove the custom ad blocker rule(s) and the page will load as expected.