"Slave" is a bonus track of the Soulfly album Enslaved, released in 2012. The lyrics of the quasi-title track reference the slave master Zumbi. The last paragraph of the lyrics is in Portuguese, which is sung before ending with tribal percussion and berimbau (the only song on the album where berimbau is used).
Max Cavalera debated whether he would include this song on the standard edition or only on the special edition. This song has many elements resembling the standard tracks. Max said if "Slave" were to be standard track, "Revengeance" would be a bonus track. He likes "Revengeance" a lot with three sons collaborating and leaves "Slave" out as bonus track. As a result of the decision, "Slave" is only included on Japanese and deluxe editions of the album.
Master
Master
And who made him my master…
Involuntary
Servitude
Punishment comes for you…

From the cradle to the grave
Slave - slave
Remove the chains - emancipate
Slave - slave

Injustice
Oppression
For whom there is no protection
Retribution
Insurrection
The middle passage in action

From the cradle to the grave
Slave - slave
Remove the chains - emancipate
Slave - slave

I will
Arise
And Slay my enemies tonight
Whippings
Mutilations
And limb amputations

Grind, captive, confined…

Deep within
Has Been
The anguish of my soul
Face down
To the Earth
Through the skin you'll see my bones

Grind, captive, confined…

Zumbi E O senhor das querras
Zumbi E O senhor das demandas
Quando zumbi chega
E zumbi E quem manda…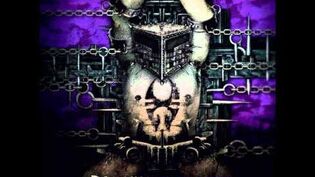 Personnel
Edit
Performers
Band members
Songwriter
Enginucers
Live-only songs on various albums
Ad blocker interference detected!
Wikia is a free-to-use site that makes money from advertising. We have a modified experience for viewers using ad blockers

Wikia is not accessible if you've made further modifications. Remove the custom ad blocker rule(s) and the page will load as expected.