"Sangue de Bairro" is a track of the Soulfly album 3, released in 2002. This title is Portuguese for "Blood of My Neighborhood", and has all the lyrics written in Portuguese by eight writers including Chico Science, who was the one who originally recorded the song alongside with Nação Zumbi. This song is about decapitating members of Lampiao's gang in Brazil.
Bezouro, moderno, ezequiel
Candeeiro, ceca preta, labareda
Azulão, arvoredo, quina quina
Banananeira, sabonete, catingueira
Limoeiro, laparina, mergulhão, corisco
Volta seca, jararaca, cajarana, viriato
Gitirana, moita brava, meia noite, zabele

Quando degolaram minha cabeça
Passei mais de dois segundos
Vendo meu corpo tremendo
E não sabia o que fazer
Morrer, viver, morrer, viver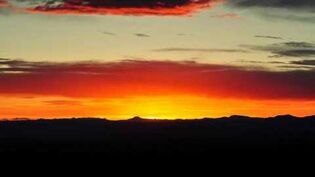 Personnel
Edit
Performers
Band members
Guest/session musicians
Songwriters
Chico Science – lyrics, music
Lucio Jose Maia De Oliveira – lyrics, music
Alexandre Salgues Maranhao Costa – lyrics, music
Valter Pessoa De Melo – lyrics, music
Jose Givanildo Viana Dos Santos – lyrics, music
Gilmar Correia Silva – lyrics, music
Ortinho – lyrics, music
Jorge De Lira – lyrics, music
Enginucers
Otto D'Agnolo – engineering, audio effects
John Naylor – programming
Live-only songs on various albums
Ad blocker interference detected!
Wikia is a free-to-use site that makes money from advertising. We have a modified experience for viewers using ad blockers

Wikia is not accessible if you've made further modifications. Remove the custom ad blocker rule(s) and the page will load as expected.