"Riotstarter" is a track of the Soulfly album Dark Ages, released in 2005. This track practically contains two songs. The first part of this track plays tribal drumming along with berimbau, balalaikas, bayan, and spoons. The second part plays The Prodigy-like semi-industrial metal during the second half, where David Ellefson of Megadeth plays the bass in substitute of usual member Bobby Burns. Ellefson was briefly a member of Soulfly during the recording of their previous album Prophecy where he appeared in five tracks. The title "Riotstarter" may have partially copied off The Prodigy song "Firestarter", which was later covered by Sepultura for their album Kairos.
Interestingly, this song was originally recorded for their debut album under a different name. It was re-recorded to blend in with Dark Ages. There is evidence for the original proposal in the first paragraph of the lyrics that there are instances of 'Zumbi', which is common on the first album but none on Dark Ages except for this.
"Zumbi e o senhor das guerras 
Zumbi e o senhor das demandas 
Quando Zumbi chega 
E Zumbi quem manda" 

I'm a riotstarter 
Molotov's on fire 
Flame is getting higher 
Higher, higher, higher 

I'm the bullet holes 
I'm the nailbomb 
Sodom and Gomarrah 

I'm in tribal war 
I'm spitting on your grave 
A face without a name 
The killer and the prey 
The song remains insane 
Insane... 

I'm the cop blaster 
Fuel and disaster 
I'm societ's end 
Yeah you know my name... 

Pissed off... 
And get the fuck out 
Pissed off... 
And get the fuck out 
Pissed off... 
And get the fuck out 
Pissed off... 
And get the fuck out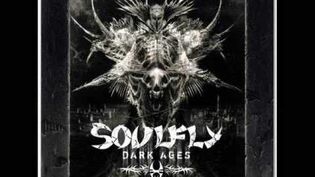 Personnel
Edit
Performers
Band members
Guest/session musicians
Songwriter
Enginucers
Live-only songs on various albums
Ad blocker interference detected!
Wikia is a free-to-use site that makes money from advertising. We have a modified experience for viewers using ad blockers

Wikia is not accessible if you've made further modifications. Remove the custom ad blocker rule(s) and the page will load as expected.