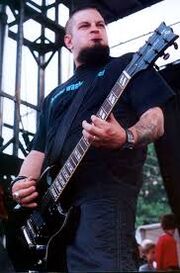 Mikey Doling was the Soulfly guitarist from 1999 till 2003 for the albums Primitive and 3. Doling joined Soulfly after he was ejected by Snot during the breakup. He and Roy Mayorga left the band in September 2003 in protest.
Ad blocker interference detected!
Wikia is a free-to-use site that makes money from advertising. We have a modified experience for viewers using ad blockers

Wikia is not accessible if you've made further modifications. Remove the custom ad blocker rule(s) and the page will load as expected.