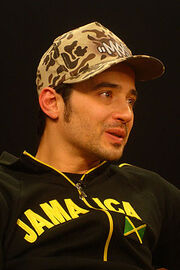 Jackson Bandeira (Lúcio Maia) was one of the founding members of Soulfly who quitted the band after releasing the debut album to return to Nação Zumbi in Brazil. He was replaced by Logan Mader of Machine Head, used only for touring in support of the debut album. Bandeira and Mader played the guitar.
Bandeira also performs backing vocals for Soulfly tracks "Bumba" and "Umbabarauma", and zabumba on "Fire".
Ad blocker interference detected!
Wikia is a free-to-use site that makes money from advertising. We have a modified experience for viewers using ad blockers

Wikia is not accessible if you've made further modifications. Remove the custom ad blocker rule(s) and the page will load as expected.