"In the Meantime" is a track of the Soulfly album Prophecy, released in 2004. This is Helmet cover as it contains psychedelic elements. This Soulfly song was written solely by Helmet songwriter Page Hamilton.
Unlike the original Helmet version, this Soulfly version has the outro. The gentler part resembling Conquer in style features quiet percussion, bass, and bagpipes.
Earth tone suits you
So get up and smile
If I could hold your feet down
Get to know for awhile

To make a due is a promise
Hard to keep without help
Never taught to look in
I'm too concerned with my health

Help me spread right ash is
Cow fertilized
Come down in a feed town
Strength to minimize
Hold it in the meantime, in the meantime

In the meantime, in the meantime
In the meantime, in the meantime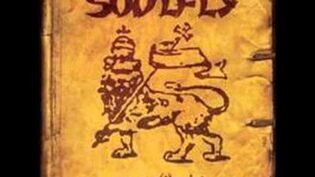 Personnel
Edit
Performers
Band members
Session musicians
Ljubomir Dimitrijević – bagpipes
Meia Noite – Brazilian percussion
Songwriter
Enginucers
John Gray – engineering, recording, digital editing
Sam Hofstedt – additional engineering
Live-only songs on various albums
Ad blocker interference detected!
Wikia is a free-to-use site that makes money from advertising. We have a modified experience for viewers using ad blockers

Wikia is not accessible if you've made further modifications. Remove the custom ad blocker rule(s) and the page will load as expected.