"First Commandment" is a track of the self-titled album Soulfly, released in 1998. This song tributes to Dana Wells (Max's stepson) who was killed in an automobile accident. Max Cavalera invited Chino Moreno, who was the friend of Dana Wells, to collaborate in this song and Chino accepted since Max was featured on Deftones' "Head Up", where the band title Soulfly originated from. Although he died from an accident, Chino believed that Dana was murdered so he guested on this song to promote "Thou shall not kill" from sixth to first commandment. This song obviously speaks about murder that should not happen.
Murderer - covered in sangre
Murderer - blood on your shoulders

Karma - how does it feel?
Karma - to take a life
Wailin'- wailin' in vein
Wailin' - you'll reap what you sow!!

Thou shalt not kill
Thou shalt not kill
Thou shalt not kill
Thou shalt not kill

Lie to yourself - lie to your friends
Now lay and wait you fucking
Rapist - you'll have no redemption
Burn - Burn - Burn muthafuckas

"I might just come after you
I just might come after... but you'll never know...
Broke the first commandment"

Thou shalt not kill
Thou shalt not kill
Thou shalt not kill
Thou... face your judgement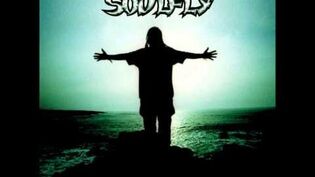 Personnel
Edit
Performers
Band members
Guest
Songwriter
Enginucers
Live-only songs on various albums
Ad blocker interference detected!
Wikia is a free-to-use site that makes money from advertising. We have a modified experience for viewers using ad blockers

Wikia is not accessible if you've made further modifications. Remove the custom ad blocker rule(s) and the page will load as expected.