"Back to the Primitive" is the leadoff track of the Soulfly album Primitive, released in 2000. The song begins with the berimbau performed by Max Cavalera, but in the music video, the song begins with Cavalera alternating with crowds chanting 'Soulfly' over tribal drumming. Then downtuned guitars would arrive, playing all the way till the end, blending with tribal drumming and blabbering.
This song is about reverting the political state back to only the local society of tribes, instead of a government that overshadows the region.
"Back to the Primitive" was first of three singles released from the album. It was released more than two months after the album itself came out.
"Back to the Primitive" was played live 384 times, the most of any Soulfly song.
Um dois treis quatro

Back to the primitive
Fuck all your politics
We got our life to live
The way we want to be

Back to the primitive
Fuck all your politics
Who feels it knows it
And God will guide me

Back to the primitive
Fuck all your bullshit
We're back to set it free
Confronting the negative

Back to the primitive
Fuck all you wannabes
You don't mean shit to me
Let it bleed

Primitive
Primitive
Primitive
Primitive

Back to the primitive
Fuck all your politics
We got our life to live
The way we want to be

Back to the primitive
Fuck all your politics
How it used to be
Check your reality

Back to the primitive
Fuck all your politics
Fuck all you wannabes
Yeah

Back to the primitive
Fuck all your politics
Forever we will be
What we want to be

Primitive
Primitive
Primitive
Primitive

Primitive
Primitive
Primitive
Primitive

Primitive
Primitive
Primitive
...

Primitive
Primitive
Primitive
Primitive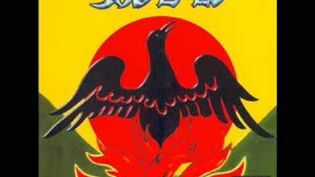 Personnel
Edit
Performers
Band members
Session musicians
Meia Noite – Brazilian percussion
Toby Wright – keyboards
Songwriter
Enginucers
Live-only songs on various albums