"Archangel" is the title track of the Soulfly album Archangel, released in 2015. It is the third single released from the album on August 10, 2015, just four days before the album came out.
The intro of this song features a guy praying in Amaraic (language of Jesus) on top with Zyon's drum beats before turning over to doomy, atmospheric riffs and samples behind spoken word featuring excerpts from (probably) Hebrew texts about initiation and the lyrics are about archangels fighting the devil in Heaven. The prechorus tones almost sound like typical boss battle style of music from 1980s 8-bit video games. The outro features distorted drums and angelic voices. The song has similar vibe to the Behemoth album The Satanist.
War in Heaven, angels fell
Lash out against the dragon's spell
Rise above the abyss
Consecrate Yeshua's dream

Archangel, Archangel
Kingdom, power & glory
Malkuth ge bu Rah
Ge du Lah

Israfil (The Burning One)
Azrael (The Septuagint)

Archangel, Archangel
Kingdom, power & glory
Malkuth ge bu Rah
Ge du Lah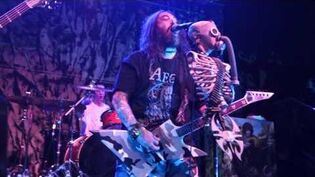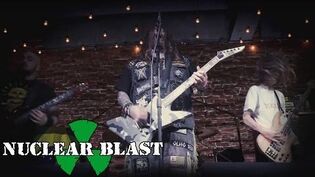 Personnel
Edit
Performers
Band members
Songwriter
Enginucers
Live-only songs on various albums
Ad blocker interference detected!
Wikia is a free-to-use site that makes money from advertising. We have a modified experience for viewers using ad blockers

Wikia is not accessible if you've made further modifications. Remove the custom ad blocker rule(s) and the page will load as expected.