"American Steel" is a track of the Soulfly album Enslaved, released in 2012. This song tributes Max Cavalera his love of heavy metal in America. This inspired the story about how he started his legendary career and how he got here, "Seriously, man, I would not be here without Ted Nugent, KISS, Van Halen, Metallica. I saw the original Van Halen in Brazil back in the early 1980s. For me, they brought it all back where it needed to be – they made music very special. I LOVE Van Halen, man. I would get haircuts like the guys in Metallica back then! America has produced such amazing stuff. I live in Arizona, now. I just love the American desert. The drama of it, the intensity – it totally influences my music now. My whole family loves it."
It is about killing the slaves by storm. The sitar is employed during the outro as well as interlude in the middle of the track followed right by breakdown.
There is fan-made music video for this song, showing clips from the films Apocalypse Now and Black Hawk Down.
In for the hill - American Steel
This is the real - American Steel
Breathe in the new - American Steel
This is the bleeding - American Steel

AAAARRRRGGGGHHHH!!!!

In for the kill - American Steel
Burning you'll feel - American Steel
Massive Aggressive - American Steel
Blackest of the black - American Steel

AAAARRRRGGGGHHHH!!!!

We are the storm, kill everyone - Under the sun
We against the world, spiral downfall - Enter the swarm

We against the world, judgement day - The killing horde
We're stronger than hate, stronger than all - We are the storm

The killing horde
We are the storm
Under the sun
Enter the swarm
The Killing horde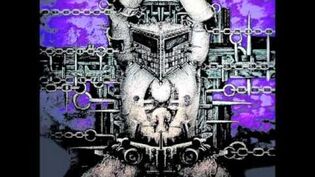 Personnel
Edit
Performers
Band members
Songwriter
Enginucers
Live-only songs on various albums
Ad blocker interference detected!
Wikia is a free-to-use site that makes money from advertising. We have a modified experience for viewers using ad blockers

Wikia is not accessible if you've made further modifications. Remove the custom ad blocker rule(s) and the page will load as expected.